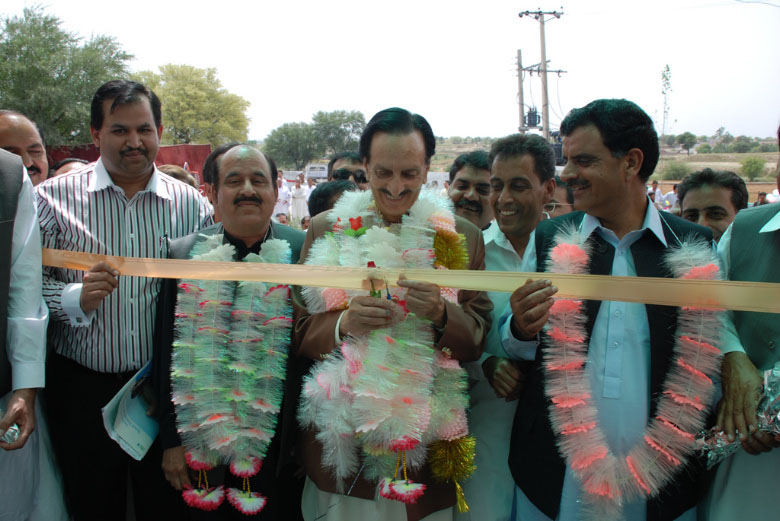 Bewal International Hospital was inaugurated in a simple but impressive ceremony held at its premises. Hundreds of people from all walks of life including politicians, parliamentarians, teachers, social workers and members of media were present on the occasion. The hospital officially opens three of its key services including maternity, emergency and OPD to public. To mark the inauguration special arrangements were made to welcome the audience.
Senator Raja Zafar-ul-Haq, Secretary General Motamar Islami, inaugurated the hospital. The head of BIH, Dr Atiq-ur-Rehman, heads of Midlands and South Zone Malik Waqar, Chaudhry Ishtiaq, Iftikhar Ali, Dr Khaleeq-ur-Rehman and Faisal Iqbal were also present there. Huge tributes were paid to Dr Mohammed Iqbal who not only donated the land where the hospital is built but also solely supervised the construction work. He was greeted and congratulated by everyone including the chief guest who lauded his absolute devotion and commitment to the project. A number of students and friends of Late Haji Abdul Rehman, the father of Dr Atiq, also graced the occasion. The chief guest was shown different wards and consultation rooms by Dr Atiq. He was told that the medical equipment have been imported from UK. The hospital was open to everyone on its inauguration. People visited the hospital all day and they asked many questions about the future treatments of patients and related issues.
Addressing on the occasion, Raja Zafar-ul-Haq described Dr Atiq and his team as sincere Pakistanis who he said though live and work abroad but still think about their people back home. He said he was particularly impressed by the tele-medicine mode of treatment introduced by the Bewal hospital, DR Atiq said the hospital would be fully operational in the next 6months to one year period. He said he was especially impressed by the generosity of UK Pakistani community. He assured the audience of over 1000 people that the hospital will serve masses.